Community
NUTRITIONAL ADVICE & RECIPES
  LIKE US ON FACEBOOK.
MORE EXCITING NEWS!

I am delighted to announce that we are introducing PILATES Classes to the onePT offering.

We have always promoted the message that it is about Training Smarter Not Harder and it is great that we can now offer Pilates classes to our members both during the day on Wednesday mornings from 10.30 am to 11.30 am and on Friday evenings from 5.30 pm to 6.30 pm.

The classes will run in 6-week blocks and the first classes will start on Wednesday 31st October and Friday 2nd November respectively.

For further information, you can call us on 01706 52233 or email Enquiries@onept.co.uk or send us a DM.

In Movement, Health & Wellbeing

Dr Neil Fell PhD
onePT.co.uk

#TrainSmarter
#ThisIsRochdale ... See MoreSee Less
onePT is asking for donations.
3 days ago
A massive thank you to Sophie at Springhill Hospice for inviting me to speak at the monthly Business Buddies Breakfast meeting this morning where I was able to present to the group - touching on the amazing journey so far, and the success stories over the last 12 months, and what the future potentially holds. I was also able to announce that we have now raised £750 for Springhill Hospice over the last 5 months - with another 7 months at least to go as our nominated charity of the year!

Thank you Sophie for your hospitality and thank you to all the Business Buddies for kindly listening.

In movement, health & wellbeing

Dr Neil Fell PhD
onePT.co.uk
#TrainSmarter
#ThisIsRochdale ... See MoreSee Less
onePT added 3 new photos.
5 days ago
Well it's Monday again, and often a time to re-focus on your goals after the weekend - perhaps a few too many treats / indulgences or a few too many beers or glasses of wine.

Monday can be a great day to get back on track and start the week a fresh - making the time to just fit in a 30 or 40 minute training session, prepare what meals you are going to have and eat well during the week.

On Saturday night, I witnessed a tremendously hard fought battle between the Wigan Warriors against the Warrington Wolves in the Super League Grand Final at Old Trafford.

For the Wigan Warriors - a great send off to their coach Shaun Wane after 30 fantastic years service to the club and 3 key players leaving for pastures new.

For the Warrington Wolves, a sad end to the season with 2 losses in this great sport's major finals, but hopefully they will come back even stronger next year.

In only a short time - both clubs will be back in to their pre-season training with the focus shifting onto the 2019 campaign.

So whoever you are, whatever level of sport we play or whatever fitness goal, we may have - we need a focus - and even if there is disappointment along the way or a set back, we should not lose faith in achieving that goal.

In movement, health & wellbeing

Dr Neil Fell PhD

onePT.co.uk
#TrainSmarter ... See MoreSee Less
Load more
  FOLLOW US ON INSTAGRAM.
  FOLLOW US ON TWITTER.
Best sport in the world. Much respect.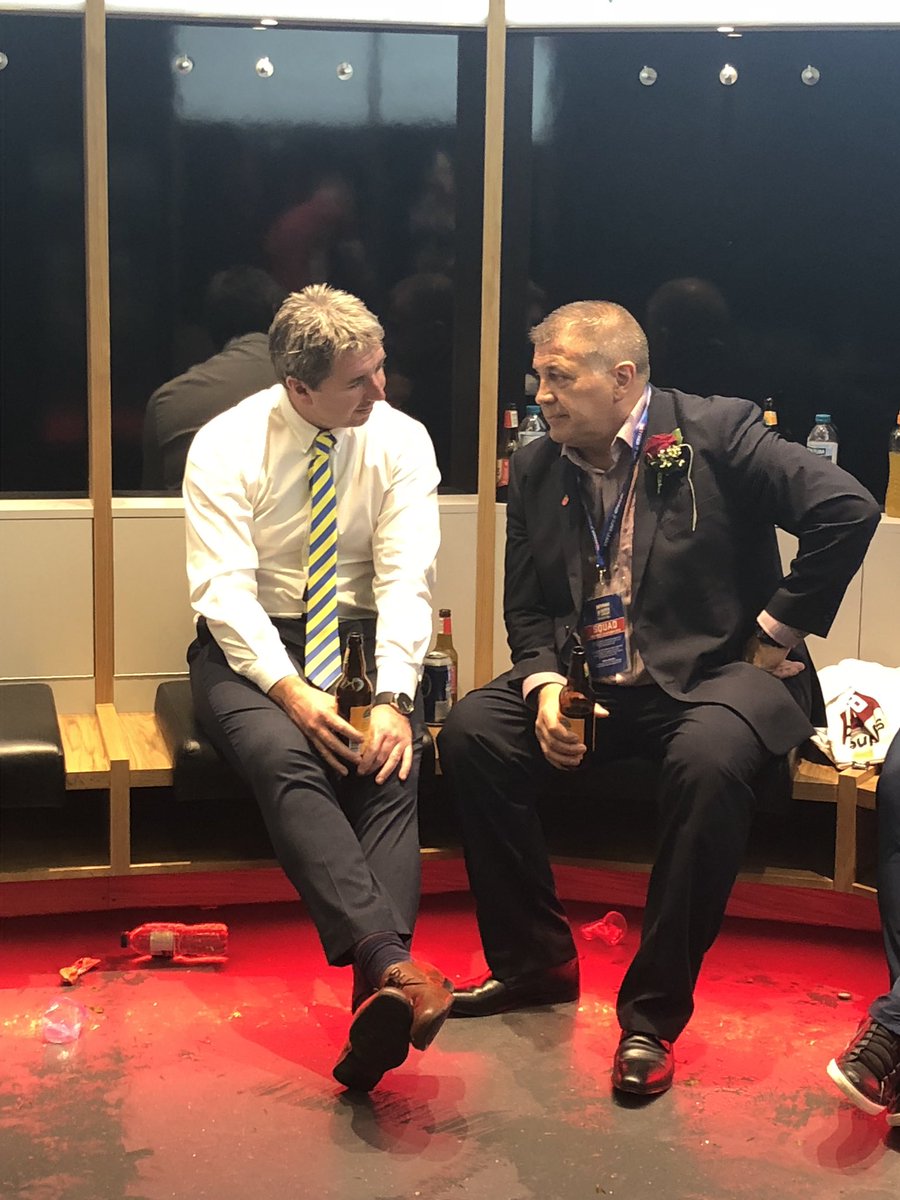 Wigan Warriors 🍒⚪️
@WiganWarriorsRL
Great to see these two share a beer after tonight's game. This is what our sport is all about #Respect 🤝
Load More...
"THE GYM ITSELF IS AMAZING, KITTED OUT TO A VERY HIGH STANDARD. THE PERSONAL TRAINERS ARE EXTREMELY KNOWLEDGEABLE, HIGHLY MOTIVATED & FRIENDLY PEOPLE TO BE AROUND. I'VE NEVER BEEN IN A GYM WITH SUCH A NICE VIBE!"
JANET, ONEPT ROCHDALE MEMBER
READY TO JOIN? START YOUR ONEPT JOURNEY TODAY!